Privacy Policy
for www.rotterdamshiprepair.nl
1. An overview of data protection
General
The following gives a simple overview of what happens to your personal information when you visit our website. Personal information is any data with which you could be personally identified. Detailed information on the subject of data protection can be found in our privacy policy found below.
Data collection on our website
Who is responsible for the data collection on this website?
The data collected on this website are processed by the website operator. The operator's contact details can be found in the website's required legal notice.
How do we collect your data?
Some data are collected when you provide it to us. This could, for example, be data you enter on a contact form.
Other data are collected automatically by our IT systems when you visit the website. These data are primarily technical data such as the browser and operating system you are using or when you accessed the page. These data are collected automatically as soon as you enter our website.
What do we use your data for?
Part of the data is collected to ensure the proper functioning of the website. Other data can be used to analyze how visitors use the site.
What rights do you have regarding your data?
You always have the right to request information about your stored data, its origin, its recipients, and the purpose of its collection at no charge. You also have the right to request that it be corrected, blocked, or deleted. You can contact us at any time using the address given in the legal notice if you have further questions about the issue of privacy and data protection. You may also, of course, file a complaint with the competent regulatory authorities.
2. General information and mandatory information
Data protection
The operators of this website take the protection of your personal data very seriously. We treat your personal data as confidential and in accordance with the statutory data protection regulations and this privacy policy.
If you use this website, various pieces of personal data will be collected. Personal information is any data with which you could be personally identified. This privacy policy explains what information we collect and what we use it for. It also explains how and for what purpose this happens.
Please note that data transmitted via the internet (e.g. via email communication) may be subject to security breaches. Complete protection of your data from third-party access is not possible.
Notice concerning the party responsible for this website
The party responsible for processing data on this website is:
Rotterdam Ship Repair B.V.
Ophemertstraat 56
3089 JE Rotterdam, The Netherlands
Waalhaven, Pier 8
Port no.: 2520 - 2521
The Netherlands
info@rotterdamshiprepair.nl
The responsible party is the natural or legal person who alone or jointly with others decides on the purposes and means of processing personal data (names, email addresses, etc.).
Revocation of your consent to the processing of your data
Many data processing operations are only possible with your express consent. You may revoke your consent at any time with future effect. An informal email making this request is sufficient. The data processed before we receive your request may still be legally processed.
Right to file complaints with regulatory authorities
If there has been a breach of data protection legislation, the person affected may file a complaint with the competent regulatory authorities.
Right to data portability
You have the right to have data which we process based on your consent or in fulfillment of a contract automatically delivered to yourself or to a third party in a standard, machine-readable format. If you require the direct transfer of data to another responsible party, this will only be done to the extent technically feasible.
Information, blocking, deletion
As permitted by law, you have the right to be provided at any time with information free of charge about any of your personal data that is stored as well as its origin, the recipient and the purpose for which it has been processed. You also have the right to have this data corrected, blocked or deleted. You can contact us at any time using the address given in our legal notice if you have further questions on the topic of personal data.
Opposition to promotional emails
We hereby expressly prohibit the use of contact data published in the context of website legal notice requirements with regard to sending promotional and informational materials not expressly requested. The website operator reserves the right to take specific legal action if unsolicited advertising material, such as email spam, is received.
3. Data collection on our website
Cookies
Some of our web pages use cookies. Cookies do not harm your computer and do not contain any viruses. Cookies help make our website more user-friendly, efficient, and secure. Cookies are small text files that are stored on your computer and saved by your browser.
Most of the cookies we use are so-called "session cookies." They are automatically deleted after your visit. Other cookies remain in your device's memory until you delete them. These cookies make it possible to recognize your browser when you next visit the site.
You can configure your browser to inform you about the use of cookies so that you can decide on a case-by-case basis whether to accept or reject a cookie. Alternatively, your browser can be configured to automatically accept cookies under certain conditions or to always reject them, or to automatically delete cookies when closing your browser. Disabling cookies may limit the functionality of this website.
Cookies which are necessary to allow electronic communications or to provide certain functions you wish to use (such as the shopping cart) are stored pursuant to Art. 6 paragraph 1, letter f of DSGVO. The website operator has a legitimate interest in the storage of cookies to ensure an optimized service provided free of technical errors. If other cookies (such as those used to analyze your surfing behavior) are also stored, they will be treated separately in this privacy policy.
Server log files
The website provider automatically collects and stores information that your browser automatically transmits to us in "server log files". These are:
Browser type and browser version
Operating system used
Referrer URL
Host name of the accessing computer
Time of the server request
IP address
These data will not be combined with data from other sources.
The basis for data processing is Art. 6 (1) (f) DSGVO, which allows the processing of data to fulfill a contract or for measures preliminary to a contract.
At home in Rotterdam,
Active around the world
.
The values that we
believe in

.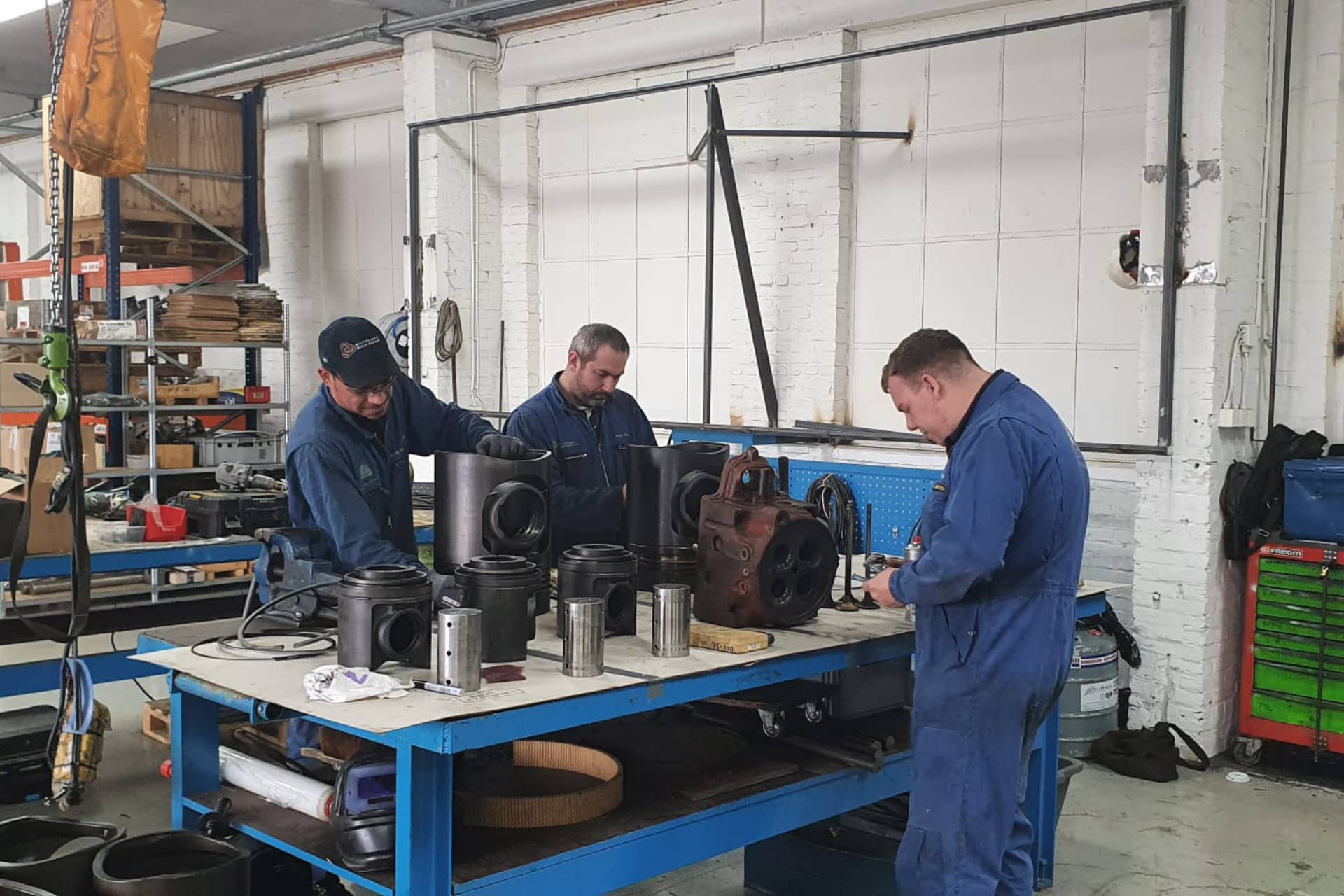 A competent and experienced team with the right mindset, with the right knowledge and experience in combination with a passion, ensures that we deliver quality from A to Z.
Reliability and flexibility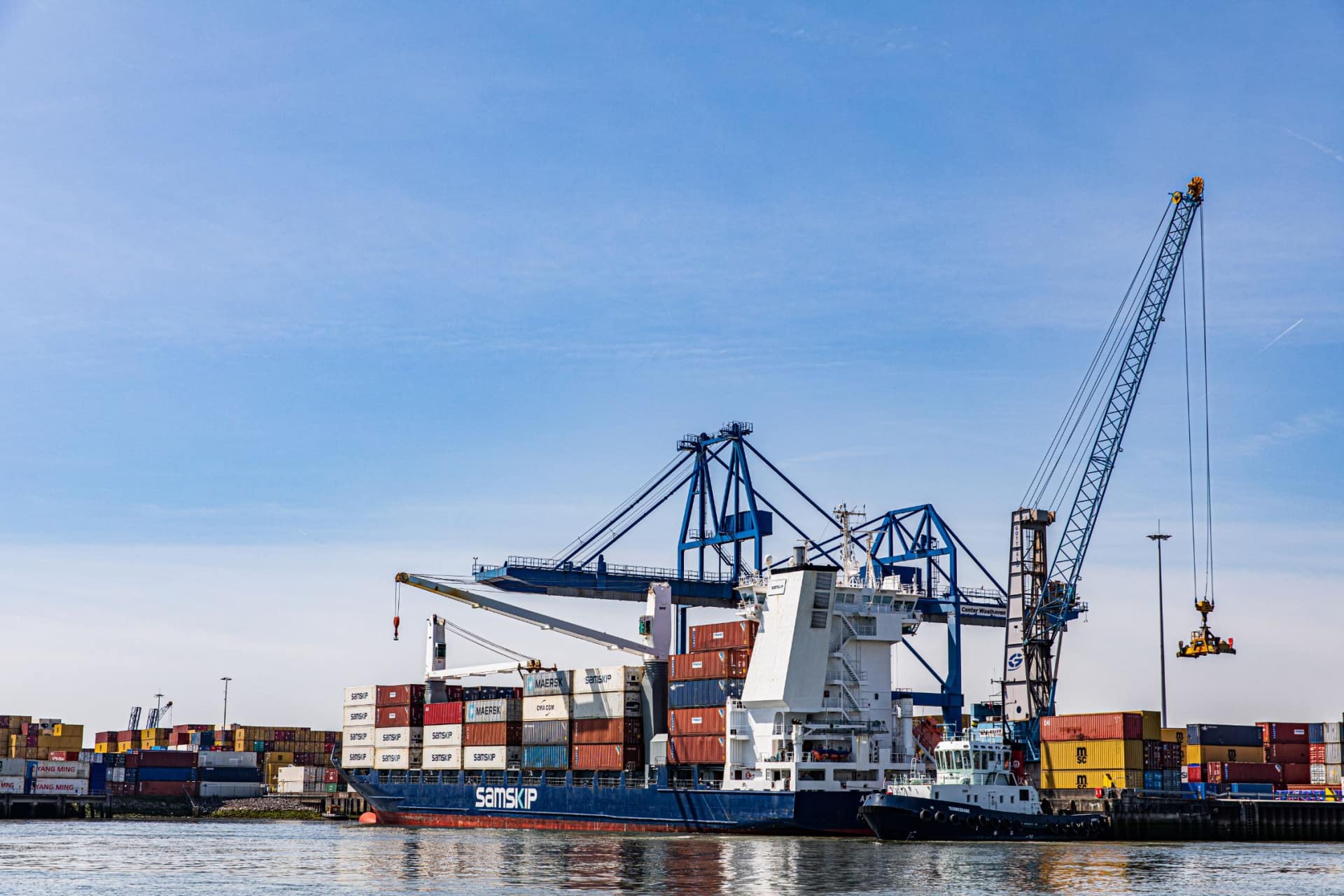 By being flexible and reliable, we can take that one chance to prove that we can keep a promise. We prove our knowledge and expertise to support our customers, are cost efficient, are quick problem solvers and provide the right resources.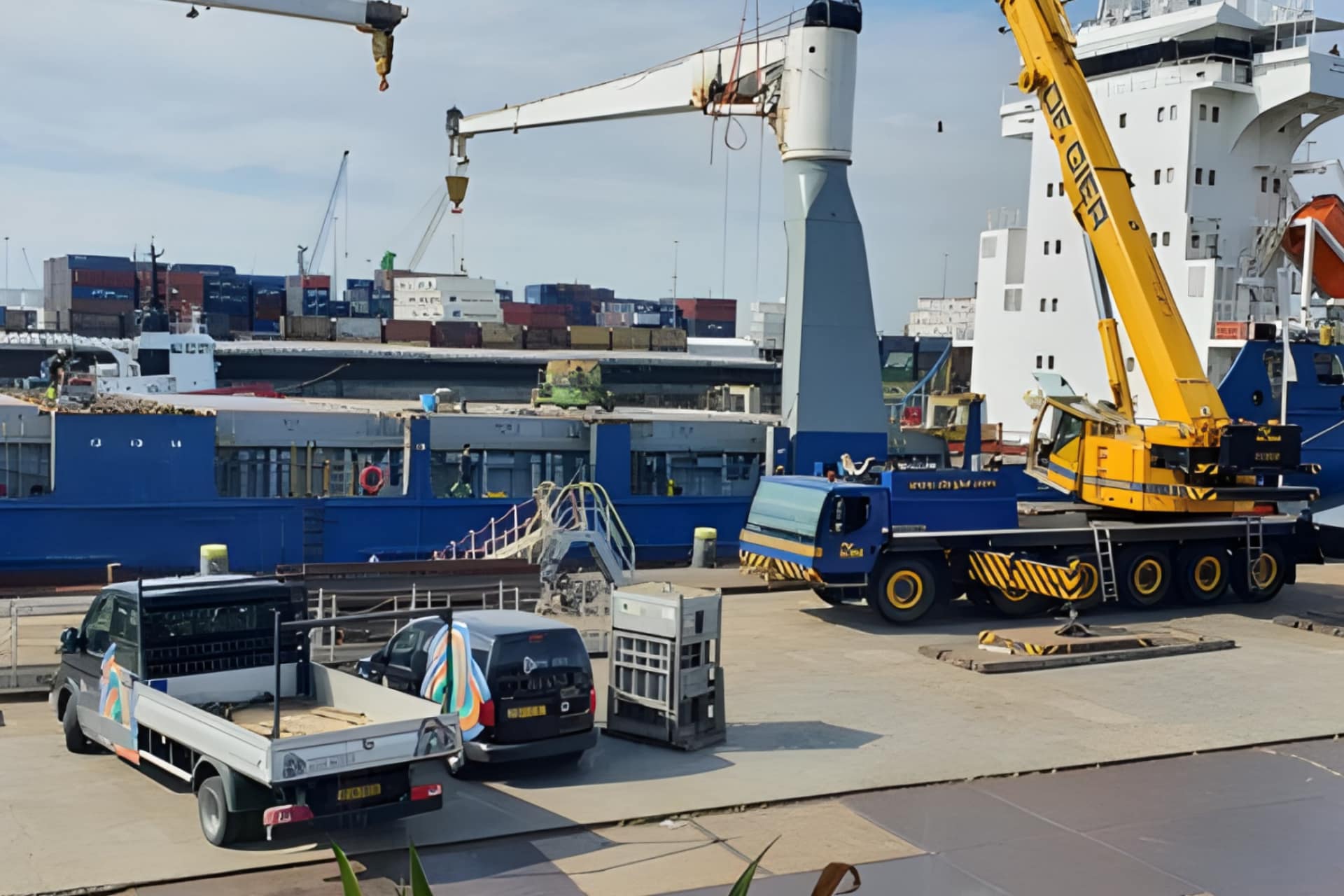 We focus on developing long lasting relationships with partners who have a similar business ethic to us. Success through long-term value-added partners is key. This allows us to provide our customers with the best service.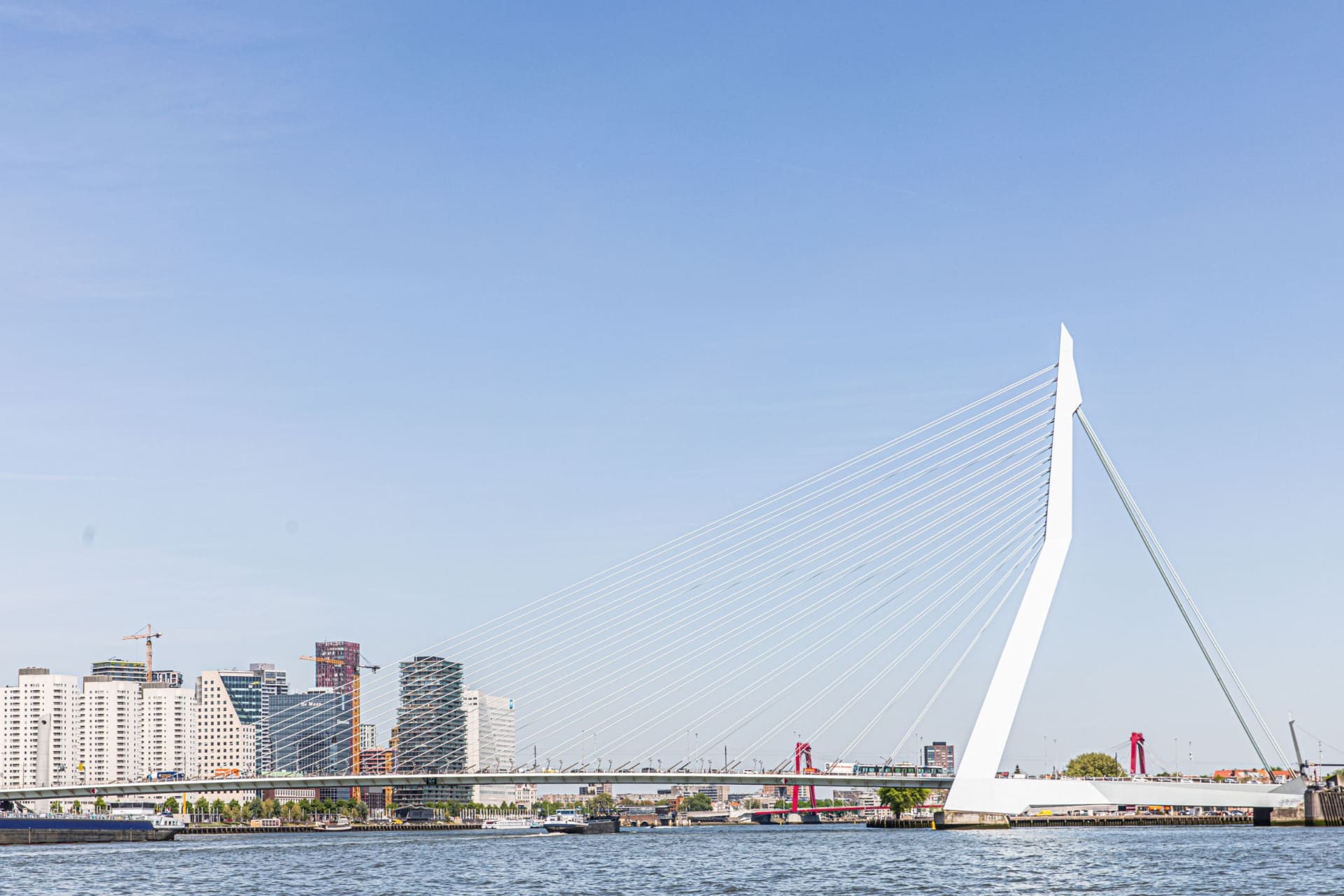 Our economic, social, safety and environmental responsibilities guide us in our daily work. Sustainable entrepreneurship strengthens our company.
Rotterdam Ship Repair brings together experienced specialists from shipbuilding and mechanical engineering.
Our highly motivated team is well versed in all repair tasks and supports you in all ports around the world but mainly along the North Sea coast. We are on standby for you day and night. Through our rapid response service even in acute cases, we can help to reduce downtime and the associated costs to a minimum.
At the same time we have the flexibility to draw on additional resources of an excellent network of partners when needed. Within our partner network in Rotterdam and Bremerhaven, we work closely with German Ship Repair, BREDO Dry Docks and MWB Power. Our customers benefit from a higher capacity, market-oriented solutions "from one source" and maximum flexibility between the actors.
A total solution is the
only real solution
.
In our view, providing a total solution is the only real solution. Because once you have been confronted with damage or another imperfection, you want to be assured of someone who completely relieves you. Whether that is by means of a service level agreement where you know exactly where you stand; organizing all necessary port formalities in the Dutch ports or to carry out complicated repairs at sea with all the necessary logistics. We bring ship and engine repair to the next level.
Do you have any questions?
Do you have any questions about Rotterdam Ship Repair and our services?
Please contact us! Coffee is on us.